Meet Bob & Team Chebeague Island
Casco Bay Oyster Farming at its finest
Posted: Nov 18, 2020 by John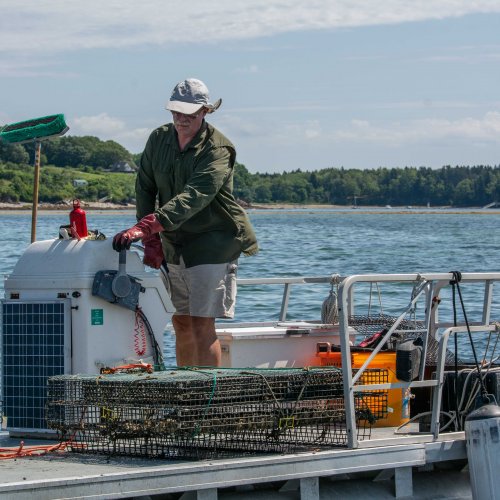 Meet Captain Bob!
Meet Chebeague Island! They may at times be a little harder to find online, alas Bob is not known for his social media prowess, but what he lacks in digial skill sets is
more than made up for in the production a delicious Maine oyster.
The farm is nestled just off of Little Chebeague within the cool, clear & clean Casco Bay waters.
see map here!
We had the pleasure this past summer to visit Bob's partner David and his 2 interns whilst they were harvesting some great oysters for ourselves and local island residents! If you are hankering for some delicious bivalves direct from the farm... you can learn more, see the full crew & buy them here on our site## or if local reach out to us and we can even put you directly in touch with Bob!
We hope one of these days they will get a facebook page or something so we can direct people that way as well! :)
Boom Shucka a Lucka from Basecamp in Phippsburg
Summer 2019 Tour de Chebeague
| | | |
| --- | --- | --- |
| Hmm.. should we jump in? | Oyster tumbler to keep them bivalves ship & shape!! | Cage Grown on the sandy bottom |