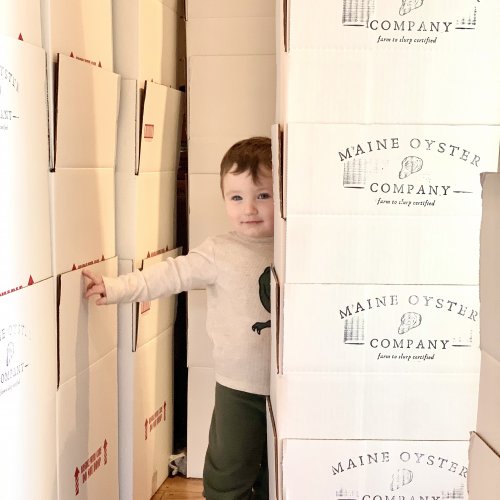 Do you know where my mom is?
If you build it they theoretically should come? Having hemmed, having hawed, having started, having stopped. Having slurped, having savored, having eaten actually mostly #pizza.... building #systemMOC has been, is and forever will be an ongoing pursuit, however, theres only one way to test her out.. welcome to MOC online. A website in its most basic sense, the hope, plan, vision and dream borders on "Ready Player One" ambition. If you build it they may slurp, sip, savor and sometime say Boom Shuck a Lucka.
For now perhaps mostly our story, for the future a story of many..
Every day within the MOC world truly seems to be fun & exciting, challenging and exhauating. Its 12:32 on Wed Am, I sit stairing at these as I finish another, perhaps not as solid as some days as of late, programming of our system to help us bring the Maine oyster to the world. John from Basecamp.
Scenes from the day
| | | |
| --- | --- | --- |
| Just the normal West Point morning tribunal @ Basecamp | Missy & crew arrive for a little oyster bag prep work! | Crusing back from the farm on a classic Nov day! |